QUALITY URGENT CARE WALK-IN CLINIC
We are available for your medical needs when they arise.
Quality Urgent Care is a local, family-owned business that is here for you when you need us. When we opened our doors in 2008 on the corner of 281 and Redland Road, our facility was operated by a husband and wife team who ran the front desk and worked as a nurse and doctor. Now they continue to work together with their employees, in order to provide the San Antonio community with a true family-owned urgent care facility.
At our clinic, you aren't just another patient that walks through our doors, you are a family member in need of our help on the road to recovery, no matter how small or big the situation. Our walk-in clinic provides compassionate, quality, and effective healthcare for the entire family at an affordable price. With five convenient locations throughout San Antonio, Quality Urgent Care is the answer for your healthcare needs.
We are not just a business that offers "quality medical service" for its customers. We have a simple philosophy: We take care of you like family. From the first day of operations, it was our goal to provide accurate, personable, and family-based care from our family to yours.
We know that healthcare needs don't wait for an appointment, and we believe that you shouldn't have to either. As a family-owned business, Quality Urgent Care knows how important fast, easy, and affordable healthcare that you can count on, truly is. Our compassionate staff will make you feel right at home in any of our five comfortable locations. We are available for the health needs of adults as well as children, making us the perfect clinic for the entire family.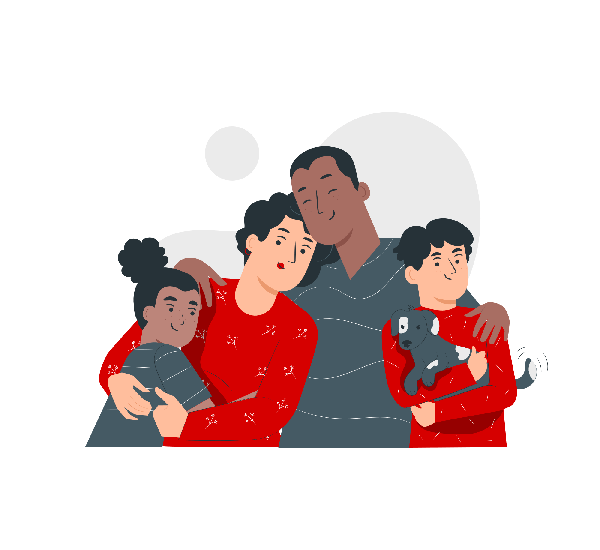 MEDICAL CARE FOR THE WHOLE FAMILY
Quality Urgent Care provides convenient care for the entire family. From infants to grandparents, patients of all ages receive the care they need in this compassionate, comfortable environment. For non-emergency illness and injury, we are here when you need us, 7 days a week. No appointment is necessary, so bring the whole family to Quality Urgent Care as soon as your medical needs arise.
WHY QUALITY URGENT CARE?
At our walk-in clinic, we provide affordable care for the whole family with short wait times and no appointments necessary. When your medical needs arise, we are here for you. We are open late and on holidays because we know that medical issues are inconvenient and don't wait for you to be ready. Our goal is to make your choice easy when it comes to medical care and to provide a friendly and caring facility that you can entrust your family to for generations to come.
We are proud to say that over 40% of our staff consists of active duty military, retired military, and members of a military family, as it is important for our company to give back to those who serve our country.
Quality Urgent Care Mission Statement
To provide patients with efficient, personable, motivated, and high-quality care in a safe, family-based environment.
Our walk-in clinics are open 7 days a week.
San Antonio l West San Antonio l Schertz l Palo Alto l Pleasanton