Onsite X-Rays In San Antonio 
Onsite X-Rays In San Antonio 
Throughout life, medical emergencies and accidents are bound to happen, It's not an if, it's a when. Knowing this, it's important to know which local walk-in clinics offer onsite x-rays and lab work. In San Antonio we offer 7 clinics, all with the capacity to give you same-day x-rays that can help you get on the path to healing. 
Whether it's a broken bone, a serious sprain, fractures, kidney stones, or something else, it can be uncomfortable to wait around for an appointment to be seen. Many other clinics in the area require an appointment or require that you call ahead of time to get an x-ray. When you come to us for care, there are no appointments and no wait! Just walk in or check-in online. We see and treat all ages, so have peace of mind knowing that your family has a friend in healthcare.
Location: 5530 Tezel Rd, San Antonio, TX 78251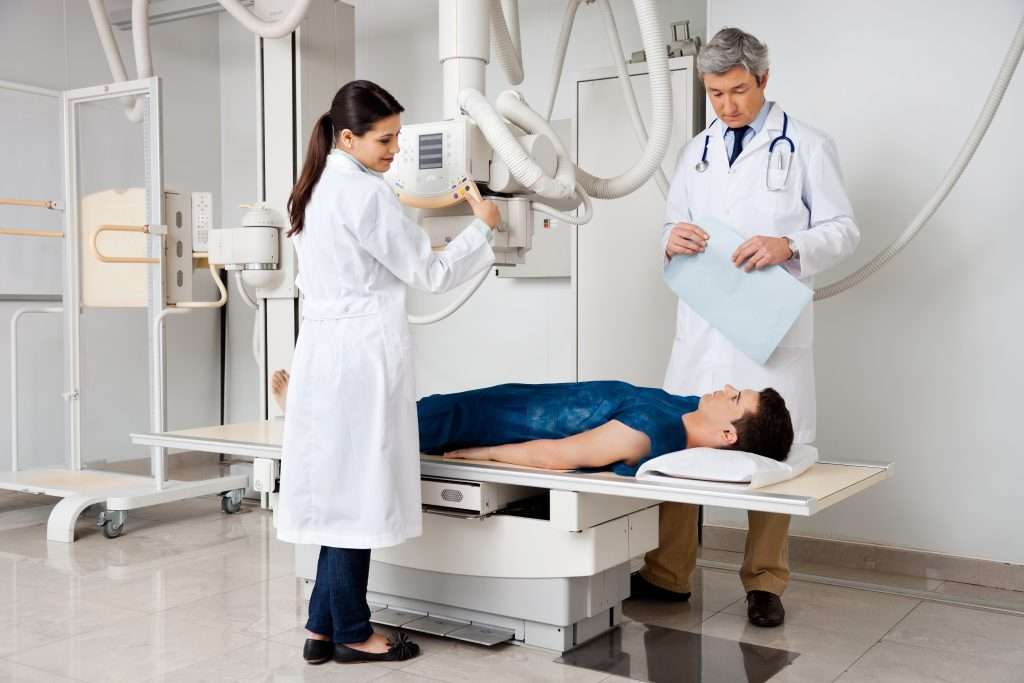 Benefits Of Onsite X-Rays
X-rays are not just used to diagnose broken bones, our high-tech x-ray machines can be used to diagnose the following medical conditions and more: 
Broken bones
Fractures
Dislocations 
Kidney stones 
Persistent coughs 
Abdominal pain
Arthritis
Mayo Clinic describes x-rays as a painless test that provides imaging of the structures inside of the body. It is likely that if you are experiencing an internal issue like a broken bone, fracture, or dislocation that you will experience pain. If that is the case, it is okay to take pain relievers like ibuprofen, acetaminophen, or aspirin to manage the pain. What is most important is that you seek professional care when you do realize you are experiencing a medical issue. When left untreated, breaks, fractures and dislocations can develop into more serious issues or heal improperly. 
X-rays are quick and pain-free, they are administered by a professional within our staff and are used to see the issues you're experiencing internally. Using a safe amount of radiation exposure, x-rays allow healthcare professionals to create treatment plans for internal parts of the body. With our same-day onsite x-ray services, you don't need to spend hours at the emergency room waiting for care.
Other Locations Near Me In San Antonio
All Quality Urgent Care locations offer reliable same-day x-ray services. Just walk-in for care, or check-in online to expedite the appointment process.
281 N / Redland Road
I-35 S / Palo Alto Road