Urgent Care In Tezel, San Antonio
Our Tezel location is situated nearby San Antonio attractions such as Seaworld San Antonio, Leon Valley, and Oak Creek. We are easily accessible near the intersection of Tezel Road and Culebra Road. We serve the communities of Tezel, Misty Oaks, Leon Valley, Northwest Crossing, and beyond! As an urgent care in San Antonio, we offer faster and more affordable care than the typical emergency room visit on a walk-in basis.
All of our Quality Urgent Care locations offer same-day medical care. You never need an appointment to be seen at one of our clinics. We also accept most major insurance plans as part of our goal to make healthcare as accessible and affordable as possible. We offer affordable self-pay options for patients without insurance as well. Just walk-in for care (Urgent Care In Tezel ) or check-in online ahead of time to expedite your visit.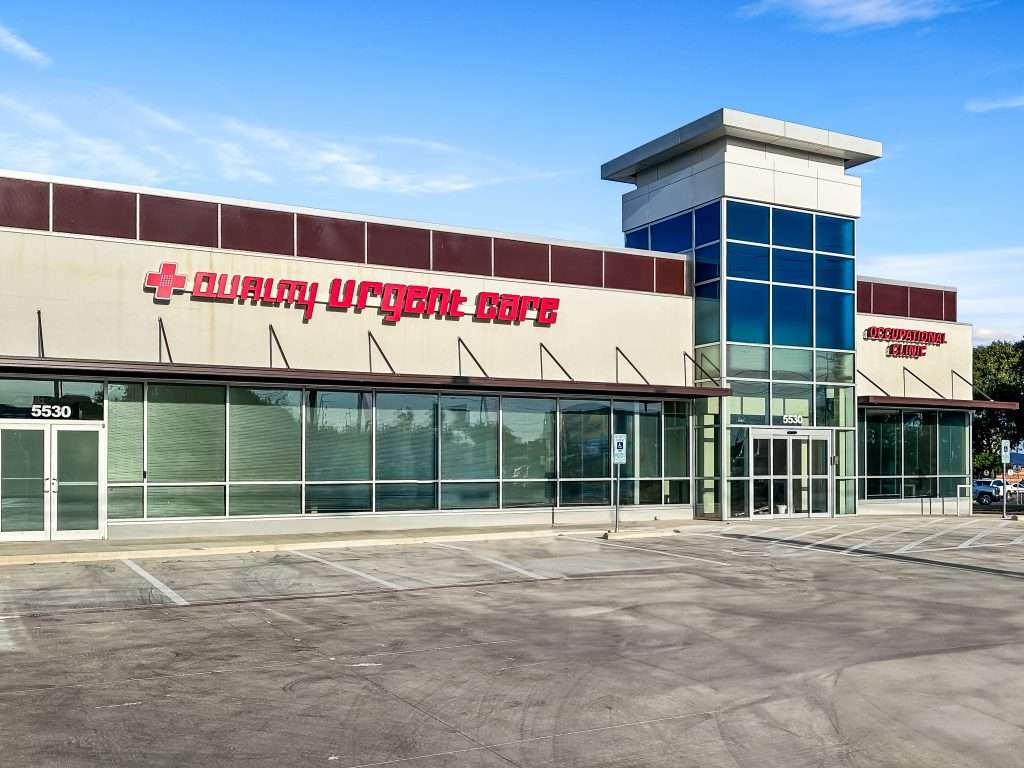 Visit Us At Our Tezel Location 
Address: 5530 Tezel Road, San Antonio, TX 78250
Phone: 210-742-9350
Hours Of Operation: 8am-8pm 7 days a week
Walk-In Services Available 
We offer a wide variety of same-day services to our patients. With onsite labs and X-rays we have everything you need in one great location. We offer the following services and more: 
Lab work 
X-rays 
COVID testing 
Annual and sports physicals
Asthma 
Ear aches/infections 
Sports injuries 
Allergies 
Burns 
Sprains and strains 
Stomach problems 
Common injury/illness care
Workers compensation and occupational medicine
Urinary tract infections 
Veterans Affairs services 
Our clinics are family friendly and treat all ages. Walk-in anytime during the hours of 8 am and 8 pm for fast reliable medical services. Check-in online here
Veterans Affairs Services 
As a Veterans Affairs clinic, we are extremely proud to offer the veterans of Tezel and greater San Antonio quality medical services. We work hard to ensure that all patients, especially those that are veterans, receive an excellent standard of care. We continuously work to be a leader in providing comprehensive and compassionate care for veterans in our area. Find your local VA clinic today. 
Occupational Medicine 
Our occupational medicine services allow local employers to get all of the services that they may need for their employees under one roof. We offer workers' compensation services, labs, x-rays, drug testing, and much more! We know that your employees are your greatest asset and how essential their health is to a functional business, so feel at ease with our experienced and compassionate staff taking care of all of your needs. Learn more about our occupational health services.
Other Quality Urgent Care Clinics
If our Tezel location isn't in your neighborhood, have no fear! We offer six other incredible clinics in the greater San Antonio area. All of our clinics offer the same great walk-in services and have long hours of operation to help you feel better, faster.
Potranco 
Redland Road (San Antonio) 
Schertz
San Marcos 
Pleasanton 
Palo Alto Road
Check-in online before your visit or walk-in at any time.