Free COVID-19 Testing In San Antonio 
At Quality Urgent Care and Walk-In Clinic, we want to expand and improve accessibility to COVID-19 testing in San Antonio and the Bexar County area. That is why we are now offering free COVID-19 tests (rapid or PCR), which are administered through a nasal swab. The rapid test is an antigen test and will give results in 15 minutes. The PCR test is more extensive and takes 24-48 hours for it to result.
We are working tirelessly to reduce the spread of COVID-19. We accept all insurance plans for COVID-19 testing. If you do not have health insurance, you can get a free COVID-19 test at our clinic just let our receptionist know at check-in. For registration purposes please select the self-pay option but you will not be charged for any COVID-19 testing. However, if you do have insurance it is federal requirements that you provide that information at registration.
Get a free COVID-19 test today, and gain peace of mind knowing your viral status. You can be the difference-maker through your efforts to protect your friends and family from contracting COVID-19.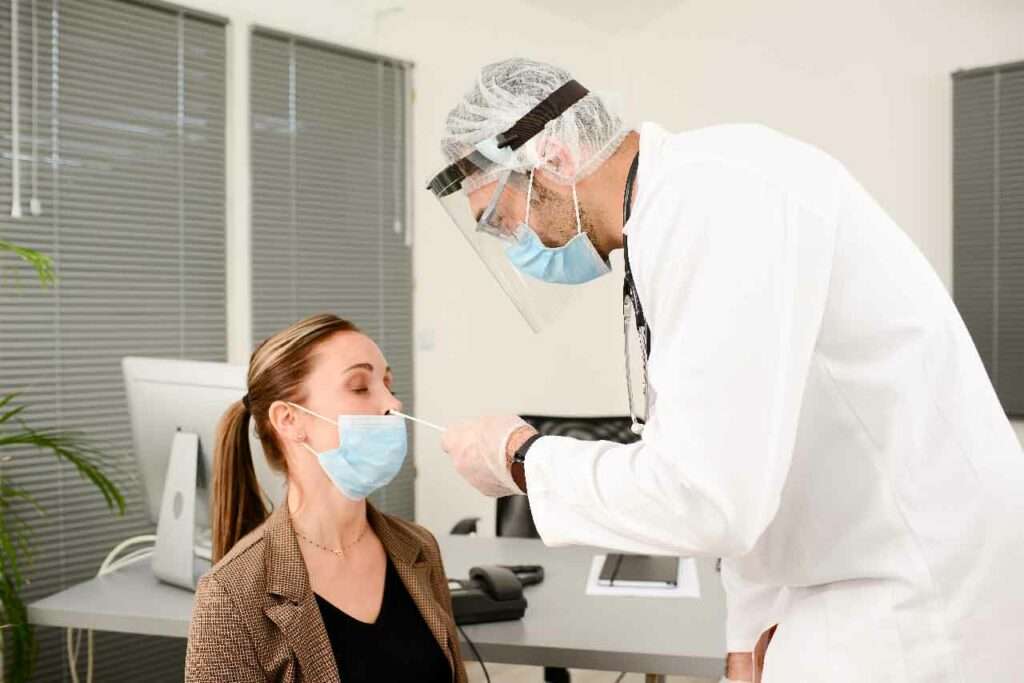 The Quality Urgent Care Way
We believe that the need for healthcare is never convenient, but your walk-in clinic experience can be. Visit our clinic at any time, with no appointment necessary. With five convenient locations throughout San Antonio (Schertz, Potranco, Pleasanton, Palo Alto, and 281 N/ Redland Road) that are open seven days a week, including holidays, we offer the best walk-in clinic experience in the area. 
We offer the best COVID-19 care in the San Antonio region. Our services go far beyond traditional care. When you begin to experience COVID-19 symptoms, visit our clinic immediately.
To best protect yourself against the COVID-19 virus, the CDC recommends a COVID-19 vaccine. It is best to quarantine yourself while experiencing symptoms until you receive a negative test or have spent 10-14 days in isolation.
Other COVID-19 services
Quality Urgent Care and Walk-In Clinic does much more than COVID-19 testing. We offer a variety of services to help you and your family navigate the current pandemic. In addition to our testing services, we also provide the following options: 
Frequently Asked Questions: